Adult Activities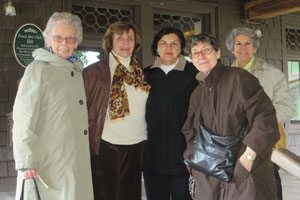 The Adult Activities group welcomes all adult parishioners (male and female) and their friends. The events vary and have included themed luncheons, movie matinees, educational trips, an Italian Night and special speakers on nutrition, safety, gardening, estate planning, and retirement planning.
Meetings are usually held in the afternoon. The times of the activities vary but usually occur during the day. At least one evening event is held annually so that parishioners who work during the day can participate. Please see the Bulletin for details.
If you are interested in adult activities, please contact Dolores Brett at 914-723-5303 (or dbrett9@gmail.com).
---